Well hello Sunday! Let's be social shall we?
1. What is the name of your blog? How long have you been blogging?
His and Her Hobbies was started on May 5, 2012.
2. Why do you blog?
Sean's family is back in Australia and we both have friends scattered around the U.S. We thought the blog would be a good way to keep in touch with everyone and let them see how we were spending our days.
3. What is the first blog you ever followed?
Ummmmm...there are so many, it's impossible to remember which great blog came first.
4. What is your favorite post you wrote in 2013?
Amanda - I was so honored when Sean's sister, Shellie, asked me to be her Matron of Honor. Her wedding was beautiful and perfect. I blogged about the differences between Australian weddings and American weddings. It was a fun post because it let me look back on her special day. You can read it again here.
Sean - My recap of the City2Surf race in Sydney, Australia. I had trained and prepared for this 14km/9 mile race for months and the race was even better than I had hoped. I loved blogging about it as it helps cement those memories for years to come. You can read about it here
5. What are your blogging goals for 2014?
Our top blogging goal is to be more consistent in 2014. We got into a good rhythm towards the end of 2013, and then with the holidays and some illnesses things got a little quiet around here. Consistency is our key word for the blog this year.
6. Top 3 favorite blogs to follow?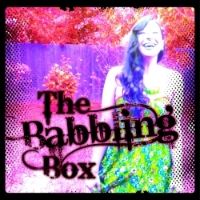 That was fun! If you have a blog, please click the logo above and join in the fun. If you don't have a blog, choose a question (or two) to answer in a comment below or on Facebook.