I wrote this post back at the beginning of the month and meant for it to post on a Thursday. That happened to be the day I got the flu. Then I was going to wait for the next Thursday and another round of illness (thanks to my 8th graders) hit. Most of the answers still apply so I am posting now that the illness has, for the most part, left me alone.
---------------------------------------------------------------
A new month has started! ---- OK, let's be honest. :) The month started quite a few days ago but with traveling, school starting up again, the flu and other sickness, this is the first time I have had to sit down and write out what I am currently doing. I love this link up, so better late than never!
Listening: I love Top Chef. It is one of my favorite shows!!
Loving: Sean and I went shopping the weekend after Christmas for something that I could use to organize all my yarn. My knitting addiction has taken a firm hold and I was in desperate need of something that would let me see what I had. I love, love, love what we came up. I am planning a blog post about it later.
Thinking: We were blessed with two full weeks off from school over the holidays. I was so grateful! I brought home work to do (essays and projects to grade) but decided instead to enjoy family time, time with Sean, chill time with the first two seasons of Downton Abbey, and some new patterns for my knitting addiction. It was time well spent! I am not sorry at all that those papers still need to be graded.
Wanting: I could have just written that I want energy during the school week but I thought I would be more specific. I love to knit and it makes me happy to make things for my family and friends (and myself, let's be honest). I just feel like by the time the school day is over, the meetings have ended, and I have checked off whatever I can on the to-do list, there is never any energy to knit. I need balance! Anyone have ideas or suggestions on how to achieve that illusive little creature called balance?
Needing: Because of computer and space issues, our exams will be starting a week earlier than the calendar shows. I am trying so hard to cram all the material in before testing starts but it is going to be chaotic and busy. My fingers are crossed that I can get everything taught before the tests.
**Exams have started. I was able to cram everything in, sortof, but I am still nervous that the kids could have used some more review time. My fingers are crossed that they will do OK.**
Memory: When I look back on this past holiday season, what really stands out is all the family time we had. I spent Christmas Eve and Christmas day with my parents. They are so amazing and I love spending time with them. We also got to spend four days in South Carolina with my sister, brother-in-law, and niece. That was so great and I am so grateful we got to do that. Family time makes me happy! :)
Well, that is what I am Currently up to. Head over to Farley's blog to join in the fun.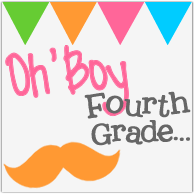 If you don't have a blog, choose one (or more) of the words and comment below or on Facebook with what you are currently doing.