I am loving my photo-a-day project! Here's what I snapped this week...
1.24 Stripes
I decided to start a new knitting project using some yarn that I got from one of my yarn-group-ladies. I love that it is making purple, white, and pink stripes as I knit.
1.25 Landscape
Love the connection - this day was a landscape photo and it snowed the first big snow in two years in our area. Yay for snow and Yay for an easy photo!
1.26 Together
I meant to take a photo of a friend and I while we were at the movies, but it slipped my mind as we chatted and enjoyed popcorn before the movie started. I decided to take a photo of Sean and my dessert for the evening since together they made the best bread pudding ever!!! Click here for the recipe - Chocolate Bread Pudding by SkinnyTaste
1.27 Sun
I went looking to see where the sun was when I saw the photo topic for the day. It seemed perfectly positioned between the limbs of a tree so I snapped and loved!
1.28 Through
I could not come up with any ideas for this one. I realized after the sun had gone down that I should have taken a photo of the backyard through the sliding glass door. *sigh*
1.29 Grow
Since it's winter, nothing is really growing here. I tried to get creative and think about other things that grow but my mind wasn't with it.
1.30 Down
Another excuse :( -- School is so hectic busy that I forgot all about this photo. I promise to pick back up tomorrow.
Another week of photos. Click below to see February's list and to join in the fun.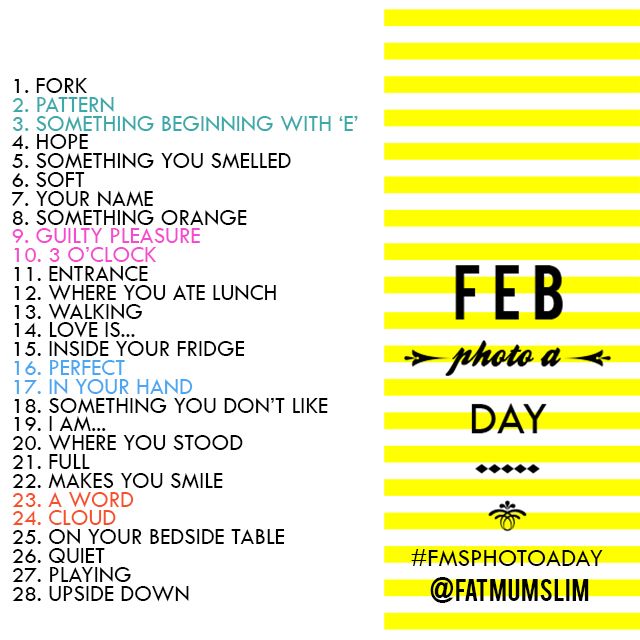 Happy Snapping,